If you have had your eye on Downtown Austin property, you probably know that the market remains extremely hot, with prices rising as buyers compete for a limited number of homes.
These factors haven't kept buyers from jumping into the process. The desire to live in such a popular city like
Austin
remains strong, and people continue to move to the Lone Star State because of high taxes and overcrowding in other parts of the country. Also, many companies are continuing to choose to relocate to a business-friendly state that is easier on the bottom line and gives employees the chance to enjoy a lower cost of living and a better overall lifestyle.
So, what's the best way for a buyer to navigate the market for Downtown Austin real estate? The first step is a big one.
Make sure to work with an experienced agent
Buyers should never try to navigate a hot real estate market like the one for condos for sale in downtown Austin alone. There are simply too many areas where inexperienced buyers can make critical mistakes that could cost them money and lock them into various problems they can't get out of.
The solution is to find a seasoned Downtown Austin realtor who has extensive experience in the city and not only knows the current trends but can operate in an atmosphere where things could develop quickly if a buyer finds a property they simply must have.
The right agent
must blend professionalism, excellent communications skills, and the ability to form a bond of trust with the buyer. Navigating any real estate market can come with ups and downs, and you need to find an agent who not only can demonstrate that they will represent your best interests, but will be there to help you through any disappointments that come up, like having an offer rejected.
There needs to be great communication between you and the agent. They should notify you when desired properties come onto the market and be available quickly to view it with you or on your behalf if you are house hunting from outside of Austin. A seasoned pro also will be skilled in helping you write a competitive offer and then negotiate for you. There should be few, if any, surprises during the process.
To start getting a feel for agents, read online bios of agents and their accomplishments and testimonials from satisfied clients. Better yet, ask for referrals from co-workers and family members who have recently closed deals for Downtown Austin condos for sale. Word of mouth is the best marketing tool these days.
When you've got a solid list of three or four candidates, interview each one and have them review their resume and recent track record of success, explaining how they have been able to help get buyers into homes in this market.
One of the candidates will rise to the top. Then, it's time to hire them and get going in your search for condos for sale in Downtown Austin.
The market
As of summer 2021,
the median price
of homes sold in
Austin
is $575,446, with home sales up 8.6% over the previous year. Although prices remain high for condos for sale in Downtown Austin, they are still considered relatively affordable compared to some of the superheated markets on both coasts. Plus, they come with the vibrant Austin lifestyle that includes being a hot market for live music and other entertainment and culture.
Real estate experts say that this seller's market should continue at least through the rest of the year. Two other factors that continue to drive the market are low mortgage interest rates and the fact that new home construction simply can't keep up with the demand.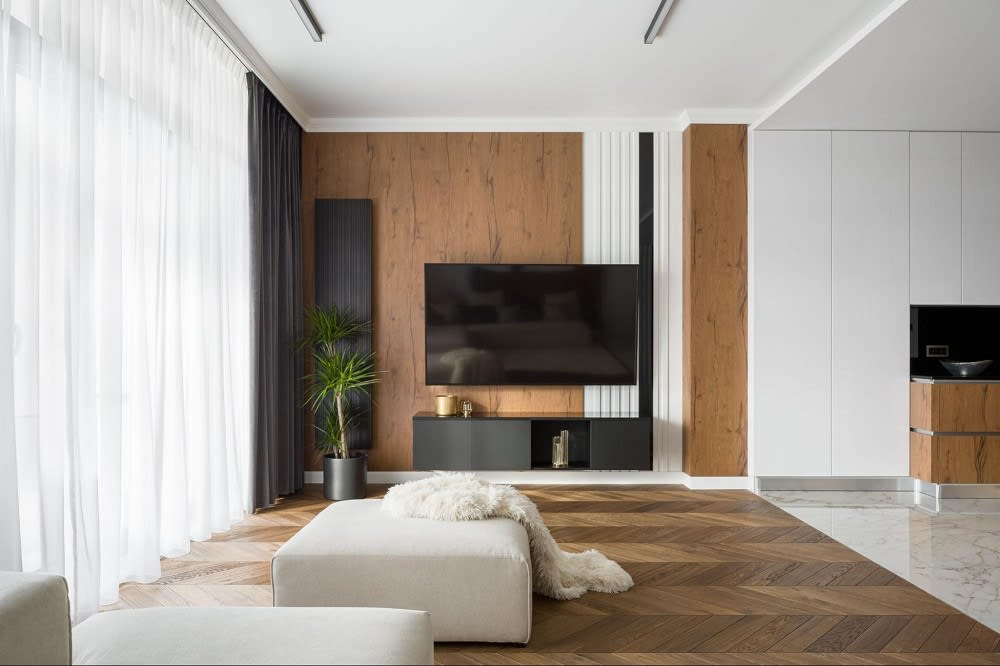 Line up financing

Another step to take along the way to securing Downtown Austin condos for sale is to line up financing. Shop around for the best interest rates and terms that line up with your budget. When you meet with lenders, they will review your monthly income, credit history, and other finances to determine how big of a loan you will qualify for. You also need to have saved up enough for a down payment and have money on hand for closing costs.

Make sure your lender writes a preapproval letter that you can show sellers that prove you are serious about buying their house and that your financing is rock solid.
The process
It's okay to begin your search for Downtown Austin real estate online. That will help you understand what kind of homes are available, the price range, and the amenities, but you'll still want to go view properties, which a real estate agent will help line up.
Another great benefit of working with a real estate professional is that they will know immediately when new properties are listed and potentially some off market opportunities as well, which can give you a head start in scheduling a viewing. Once you are ready to view homes, you should try to keep your schedule as flexible as possible, so you can check out homes and hopefully get a leg up on other buyers.
Once you've found what you think is your dream house, your agent will help you write a
competitive offer
. This is where an agent's experience shines. They will have access to sales records of comparable homes that have sold recently, which will help you come up with an offer that will beat out other buyers. Your agent will also have a feel for whether you need to present a "clean" offer, which is one with few, if any, contingencies, in an attempt to get your bid accepted.
These are the main ways to navigate the market for Downtown Austin property. If you plan to jump into the market for condos for sale in Downtown Austin in 2021, let
Thomajan & Ladner
dazzle you with their outstanding client services.