Tips and tricks for making a major cross-country move
Making a move across the country is a major undertaking. Not only will you need to adjust to a new climate, time zone, and daily routine, you're also tasked with meeting new people, starting a new job, and learning the ways of life in your new hometown. Before you make the move, there are several things you should consider. Read on to learn more about the best things to know before making a cross-country move!
1. How you'll travel there
It sounds obvious, but sometimes people forget that there are multiple ways to officially make a move across the country. Many people opt for driving since it's a great way to ensure control. You'll have your belongings right there with you, and it typically costs less than a plane ticket. Driving also means you have the option of turning the stressful move into a fun road trip!
If you are driving, consider whether you'll bring your car with you across the country. A newer sedan, minivan, or SUV can easily make the trip, especially if you take it into the shop for a tune-up prior to leaving. However, if you're driving a car that's on its last legs, you may want to think twice about bringing it along.
You can always rent a U-Haul to stash your bigger items of furniture or even rent a car! Be sure to also consider where you're moving, and if you will need to have a car when you arrive. In a city like Austin, it definitely pays to have a reliable way of getting around. Conversely, if you're moving to New York City, it probably won't make sense to have your car.
If you aren't up to a cross-country road trip, you may choose to fly and have the majority of your belongings shipped to your destination. If necessary, you can even ship your car. While, on average, this can cost close to $1,000, it will definitely give some great peace of mind and prevent your car from accumulating unnecessary miles or wear and tear.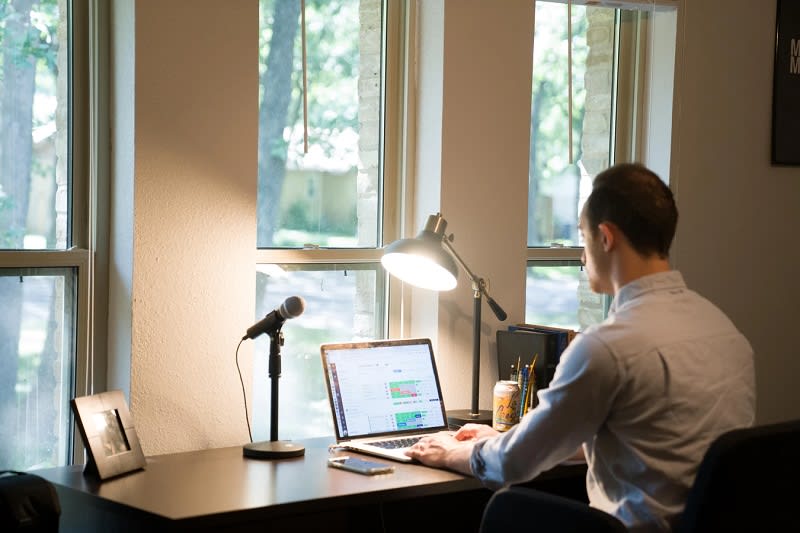 2. What you'll do for work
Remote work has become more prevalent than ever in the aftermath of the COVID-19 pandemic, so it's possible that you'll be able to remain at your current job even when relocating across the country.
Before doing this, however, make sure to speak with your boss and discuss logistics. Will you need to travel for business, including trips back to the office now and then? Does your new house have everything you need to work successfully from a home office, including the capability for high-speed internet, desk space, and lots of natural light? It's a good idea to get all the details squared away so you'll feel ready to jump right back into work when you arrive in the new space.
If you're looking for a new job after your cross-country move, this is definitely something you'll want to start planning in the months leading up to when you leave. Reach out to recruiters, update your resume, and touch up your LinkedIn profile. Many businesses will be able to work with you to hold interviews over the phone or Zoom, making the hiring process much easier for an out-of-stater.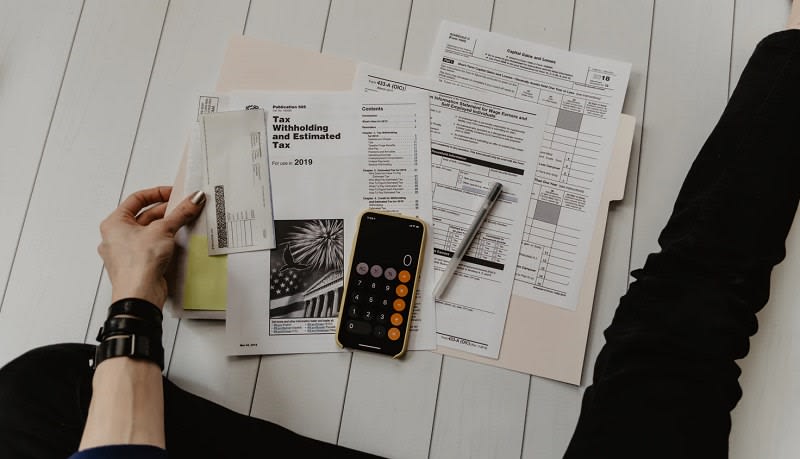 3. The ins-and-outs of your financial situation
Moving homes can be a costly process, and when you're heading across the entire country, there are likely to be some surprise expenses that pop up. Take time to look over your bank accounts with a trusted financial advisor, and try to budget as best as you can. Set some extra money aside for any emergencies that could catch you off guard, and do some research into the cost of living in your new city. The cost of everyday necessities like groceries and gas could be quite different from what you're used to, so plan accordingly.
Before making the big move, you should be aware of the current balance on all of your debit and credit cards, your credit score, and any money you owe on student or personal loans. It's always important to have a good idea of your finances when making a major life change to prevent any unfortunate incidents. If you're moving with a partner or spouse, look over your joint accounts and have plenty of conversations about finances and expenses. You may need to cut back on spending a bit in the months leading up to the move, so both parties should be aware of this well in advance.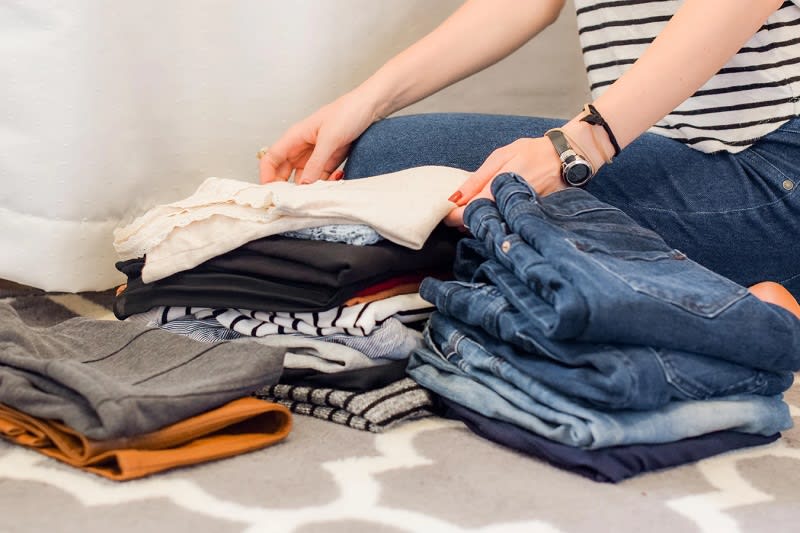 4. Which belongings you're willing to part with
One thing is true no matter whether you're moving down the street or across the country: you never realize how much stuff you've accumulated until it's time to pack it all up! Take a long, hard look at the books on your shelves, the knick-knacks on your desk, and the boxes stacked in the attic. Do you really need to lug those old college textbooks around or the plastic toys from when your kids were young?
Downsizing can be tough when you're confronted with a lot of items that hold sentimental value, but you don't want to end up dragging clutter from home to home. Consider what's most important to you, and let go of anything extraneous by holding a yard sale or selling items on Craigslist or Facebook Marketplace. Apps like OfferUp and LetGo also make this process simple and painless while also adding a few extra dollars to your wallet.
This is also a great time to dive into your closet and do some consolidating. Generally, if you haven't worn an item of clothing in a full calendar year, you should part with it. This also applies if you're moving somewhere with a warmer climate like Austin; you likely won't need that whole drawer of comfy sweaters or the heavy winter coat. Items in good condition can be donated to people in need, so look for a local Goodwill or another community organization that accepts clothing donations. It's a great way to give back while also lightening your load!
5. Where to find insider info
Moving to a brand new city can be daunting, especially if you don't know anyone else who lives there. Tap into your network to see if you know anyone who's spent time in your new city. Maybe a coworker went to college there, or a friend spent time there growing up. Ask around and see if anybody will let you pick their brain about daily life in the area. If you know anyone who's currently living there, you might be able to connect with them for a quick chat about what to expect.
While the internet is an amazing resource for things like home listings, information about the climate, and lists of fabulous things to do, only someone who's spent time there will be able to give you the true lowdown on what it's like to be a local. Some people will be eager to give you restaurant and bar recommendations, while others can speak to the school system in the area and some great community events in which you can participate. Talking to others with familiarity can put your mind at ease and get you excited about your destination.
6. Create a seamless transition to your new home
It's easy for little details to slip through the cracks as you move across the country to a new city. Odds are that you'll be so excited about the major changes -- like the weather, the fun local atmosphere, and your gorgeous new home, of course -- that you won't even be thinking about mundane details like your mail forwarding. Make sure to make a list of all these little chores and tasks before you leave and get swept away by the excitement.
You'll want to contact the United States Postal Service, which can be easily done online, to set up mail forwarding and ensure nothing important is mailed to your previous address. Double-check all of your utilities, like your electric and cable providers, and figure out when exactly you'll be terminating your service at the old place - and getting them installed at your new one.
Any personal records from schools, doctors' offices, and veterinarians should be collected while you're still in town to simplify the process. Look into your new state's DMV to see if and when you need to update your license and registration. With all of these details squared away, you'll be able to truly relax and enjoy your gorgeous new home!
If you're getting ready to make the cross-country move to a gorgeous, luxury Austin home, you'll want a trusted real estate agent in your corner! Contact the experienced and knowledgeable team at Thomajan & Ladner Group today for help navigating the downtown Austin luxury real estate market. The dynamic duo of real estate agents Lisa Matulis-Thomajan and Jennifer Ladner will be able to help you every step of the way as you search for your dream home.